Contribute
If our website helps you and you would like to buy me a cup of coffee or contribute to supporting english-editing-express.com, please use the "Donate" button below. The amount you give is entirely up to you.

Have You Noticed?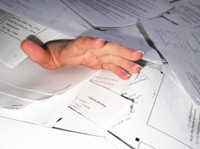 Noticed the lack of advertising on this website?
I don't think ads are bad, just the opposite. Advertising is useful and needed to cover the costs (and make a profit) for most websites, I just chose not to use that model for this website. I felt that ads on every page would distract from the information and services here.
If you look carefully, you will find some commercial links for companies that I believe in. On the About Me page there is a link to SBI! , the website hosting service I use. The Resource Books page links to Amazon.com and on the Free Proofreading page you can go to Scribendi for professional proofreading and editing of longer important texts. If you are interested in reviewing the Proofreading submissions, you will see some Google Adsense advertising. That's it. You won't see blocks of annoying ads or big colorful banners that flash colors and dance to annoying music.
The trade-off is here. If you appreciate the value of the website, and are able, take a moment to contribute any amount you wish to help support the costs of the site.
Click on the Donate button below to contribute.


Thank you.
The Editor

Return Home from Contribute Page

---
What Our Visitors Say...

I just checked out your website and I think it's brilliant! Seriously I really think this'd be very helpful for me and for everyone who wants to improve their English composition skill! Well some words are a bit difficult for me but I don't think it's going to be a problem :) I will visit here whenever I need to get help! Well done.

KWJ
South Korea
What Our Visitors Say...

I just visited your website. It's awesome!!! It will be helpful to me, and others who need help to write in English. I'm so happy to know this site!

WJE
South Korea
What Our Visitors Say...

Thank you very much for helping me to improve my English language skills by editing and proofreading my text. I will tell my friends about this wonderful site.

DM
Armenia
What Our Visitors Say...

Thank you for your work. It is so good to have the feeling of something well done.
Best regards

JK
Columbia
What Our Visitors Say...

The Best.
I am so grateful,you guys helped. I did not expect the proofreading to be this quick.
Thank You so much!

ZM
U.S.A.