Great English Writing Resources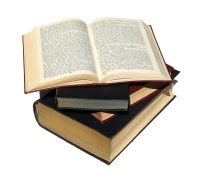 Below are listed some of the best and most useful writing resources and tools available. Some are free and others will cost you something but we believe they are all well worth the price. Writing is like any other skill, to do it well you must work to learn the skill, practice to stay in top form and use the right tools.
For a list of excellent online writing aids, go to:
ESL Websites and Online Writing Resources


Vocabulary
Having a good dictionary available when writing is essential. Even the best and most experienced writers will sometimes want to check spelling or ensure that they are using a word accurately. Using a limited electronic dictionary or language translator can be useful in a classroom or a meeting but a reputable and thorough dictionary is necessary for serious writing. A good bookstore will usually have a good supply to choose from or if you prefer.
The Merriam-Webster OnLine Dictionary is an excellent choice and is given on the ESL Websites page. (Click on the link just above.)



Expand your vocabulary and choose the best word for your intended meaning and your personal "voice" by using a Thesaurus. One of the long time standard writing helps is;

Roget's College Thesaurus in Dictionary Form


Grammar

The best reference writing resources I've found for English grammar is Practical English Usage by Michael Swan. The book is long (658 pages) and a little expensive but contains hundreds of well selected and indexed entries on English grammar, from elementary to advanced topics and some entries on other issues including style and pronunciation. A great tool for serious writers.



If you wish to do some individual study of grammar, not just use a reference book, you may want to try English Grammar In Use by Raymond Murphy. The book is well organized and includes exercises for the learner. This is one of a series of texts (from Basic to Advanced.) This is another title that I would expect to find in many bookstores.


Style

There are a variety of style guides available, many with a narrow specialized focus on one type of writing. Major newspapers and magazines as well as academic groups publish references on correct styles for different types of writing. In America many of these use the work done by Modern Language Associates as a basis. A quick search of a booksellers' stock will turn up a large number of these.
I believe that by far the best all around guide and tool for writers of any kind is The Elements of Style by William Strunk Jr. and E. B. White. It is not a long book but is considered a masterpiece of clear and concise writing, easy to read and easy to use in improving your writing.


Punctuation

Finally, for the English perfectionists out there (or just those who enjoy a very witty and informative book) is Eats, Shoots and Leaves by Lynne Truss. This was a surprise #1 bestseller in both Britain and America a few years back and is both an enjoyable read and a useful tool for people like me who never really mastered this essential part of writing.

NOTE:
The books pictured and described above may be found in your well stocked local bookseller or, if you prefer, can be ordered from the worldwide online book seller, Amazon.com by clicking on the titles of the books.
---
ESL Websites

Return from Writing Resources to Home Page