English Proofreading Archive
and Editing Archive
April - June 2011
This Proofreading Archive page for the free English proofreading and editing work done in the second three months of 2011 will help to simplify and speed up your search and review of the writing texts. I hope these pages are informative and interesting to students of ESL and anyone else interested in samples of good English writing.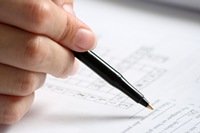 Our free English proofreading and editing service is not intended to write your essay, dissertation or story for you but, we would like to help you make your writing better. Since there is no charge, we limit the length of the texts this page can accept. (The maximum size is 3,000 characters.) Texts that are too long will not be displayed and must be deleted.
This page is a Proofreading Archive for older work, if you would like to send text for free English proofreading and editing, click on the Navigation Bar or on the link at the bottom of the page.


What Other Visitors Have Sent for Free Proofreading
Click below to see contributions from other visitors to this page...

---
Go To Free Proofreading from Proofreading Archive

Return from Proofreading Archive to Home Page


What Our Visitors Say...

I just checked out your website and I think it's brilliant! Seriously I really think this'd be very helpful for me and for everyone who wants to improve their English composition skill! Well some words are a bit difficult for me but I don't think it's going to be a problem :) I will visit here whenever I need to get help! Well done.

KWJ
South Korea
What Our Visitors Say...

I just visited your website. It's awesome!!! It will be helpful to me, and others who need help to write in English. I'm so happy to know this site!

WJE
South Korea
What Our Visitors Say...

Thank you very much for helping me to improve my English language skills by editing and proofreading my text. I will tell my friends about this wonderful site.

DM
Armenia
What Our Visitors Say...

Thank you for your work. It is so good to have the feeling of something well done.
Best regards

JK
Columbia
What Our Visitors Say...

The Best.
I am so grateful,you guys helped. I did not expect the proofreading to be this quick.
Thank You so much!

ZM
U.S.A.